Investing in our most valuable asset, our people
Harrison Street University
Harrison Street University, led by our Human Resources department, fosters the growth of the firm's most valuable resource: our people. We carry out our mission by providing a broad array of personal and professional development opportunities. All employees are offered on a regular basis a variety of training topics and learning options to further develop skills related to performance, productivity, communications, team building, problem solving, and personal well-being.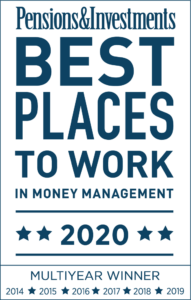 ---
Harrison Street Impact Academy
Harrison Street Impact Academy ("HSIA") falls under HSU programming and is a transformational employee development program. HSIA works toward continuing to strengthen our organizational talent and culture by enabling employees to become better leaders and adept professionals in the workplace. Our internal team members serve as content experts and facilitators to lead sessions related to enhancing performance, productivity, communications, and problem solving. Courses include topics such as; Providing Effective Feedback, Conflict Management, Creating a Development Plan, Supporting Work/Life Integration and Conducting Effective Performance Reviews.
"As Chief People Officer, I'm honored to work for a firm that always ensures our clients, partners and people are the number one priority. At Harrison Street, we support new ideas and inspire each other to be creative, which establishes a culture of innovation, integrity, inclusion, and empowerment."
Stacy Nyenbrink, Chief People Officer